Scenes
Places to savor, enjoy, relax, and remember.  Take a look around and imagine your possibilities.
Welcome to Dellwood Barn
The beautiful red barn is the cornerstone of the 40+ acres of property.  Take a look around and we know you will fall in love.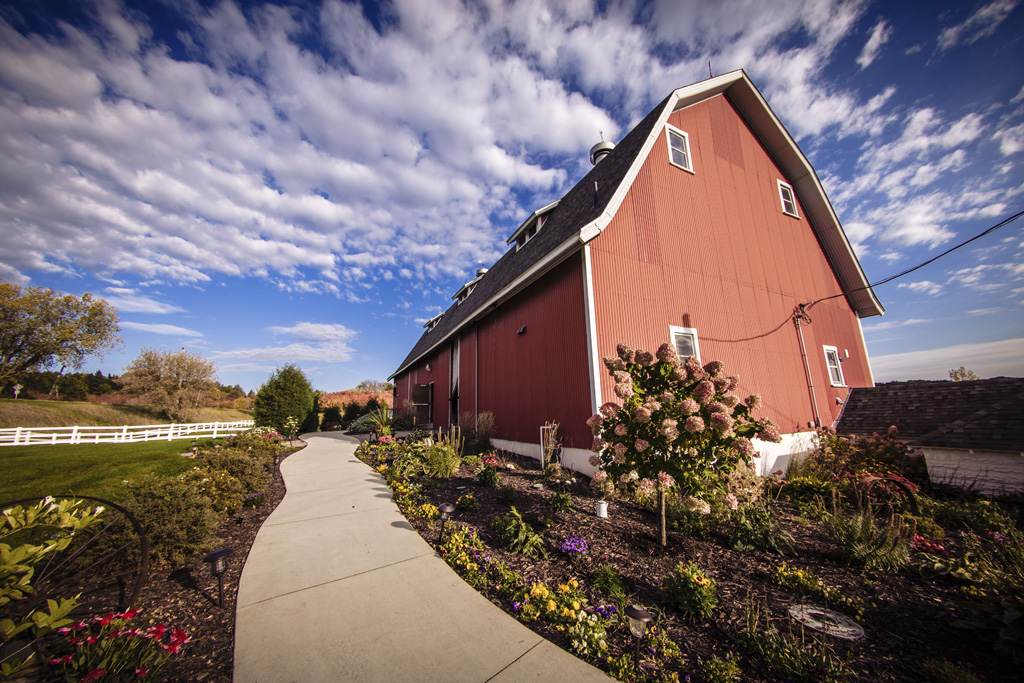 Approaching Dellwood Barn you are welcomed by the large opened doors, new sidewalks, and fresh landscaping.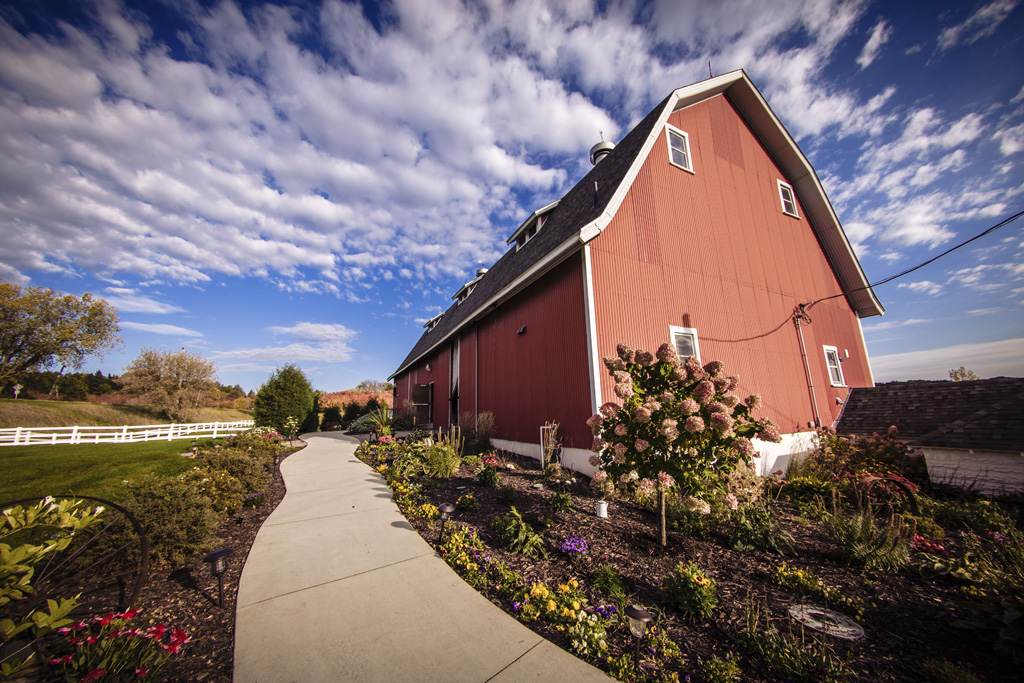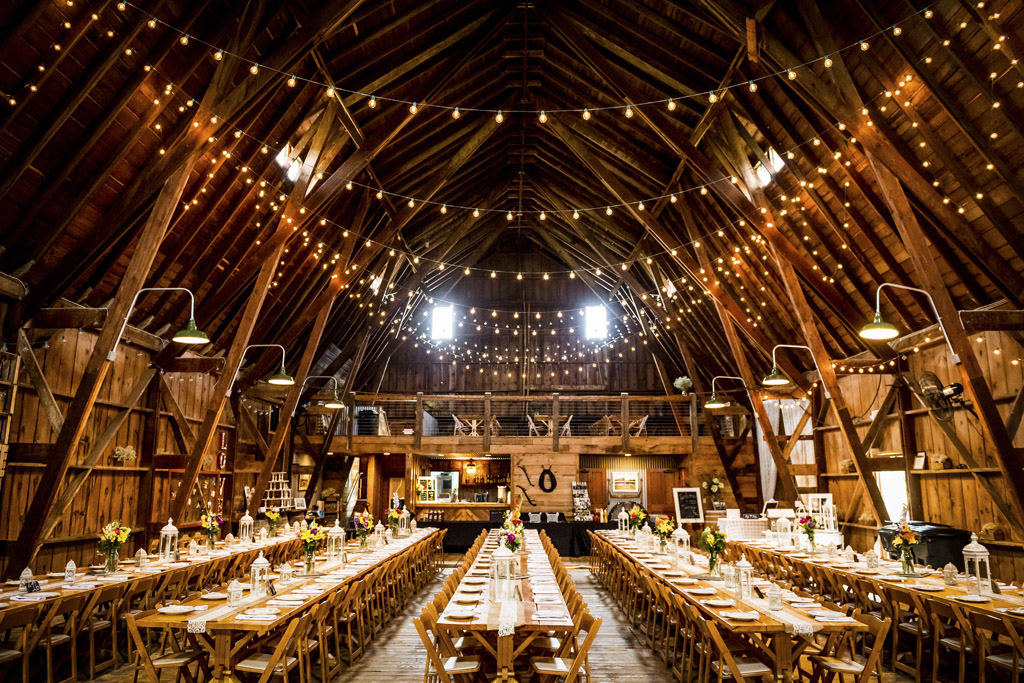 Facing the east during the day the sunlight pours in through the large doors and windows.  Just ahead is where your guests will be seated - while they aren't gazing at the wedding party, dancing, or grabbing a drink at the bar.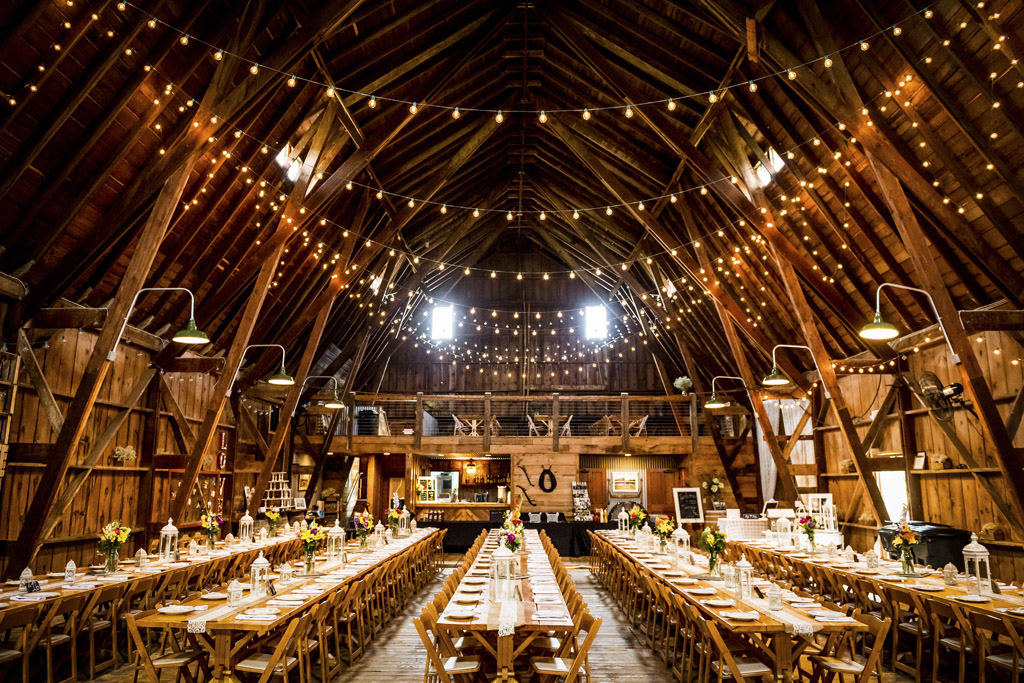 Looking west shows the newly built loft with additional seating is in sight.  This gives a near birds-eye view and offers a great place for family and friends to socialize.  Below the loft is the new bar as well as spacious men's and women's restrooms.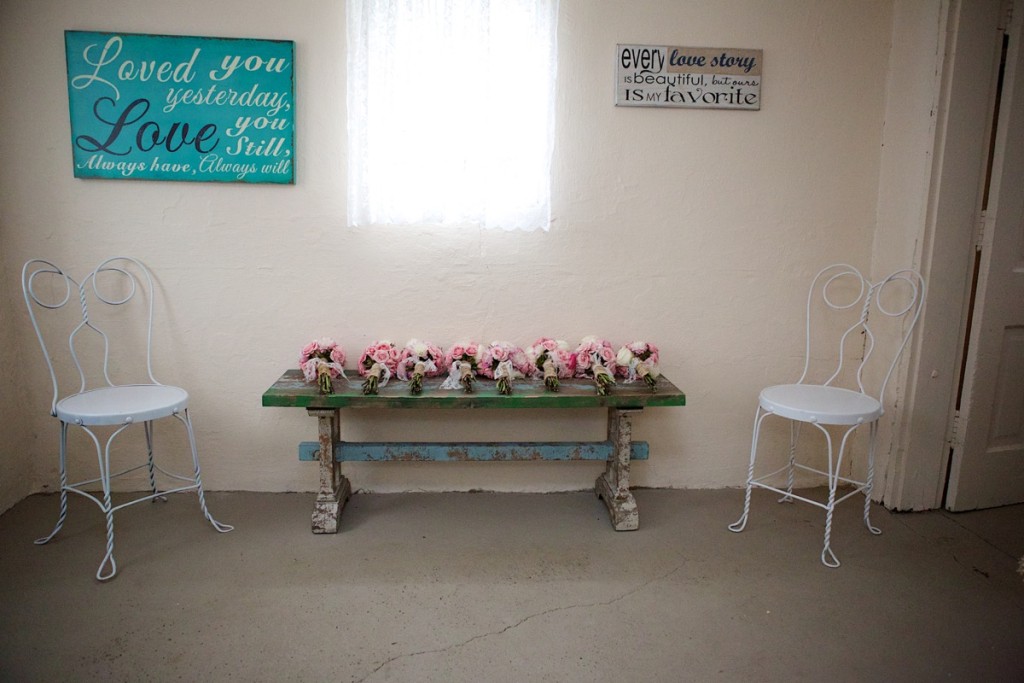 The old milk room is now a soft quiet place for guests that need a place to relax or a nursing mom to slip away.  This is also another private alcove for you.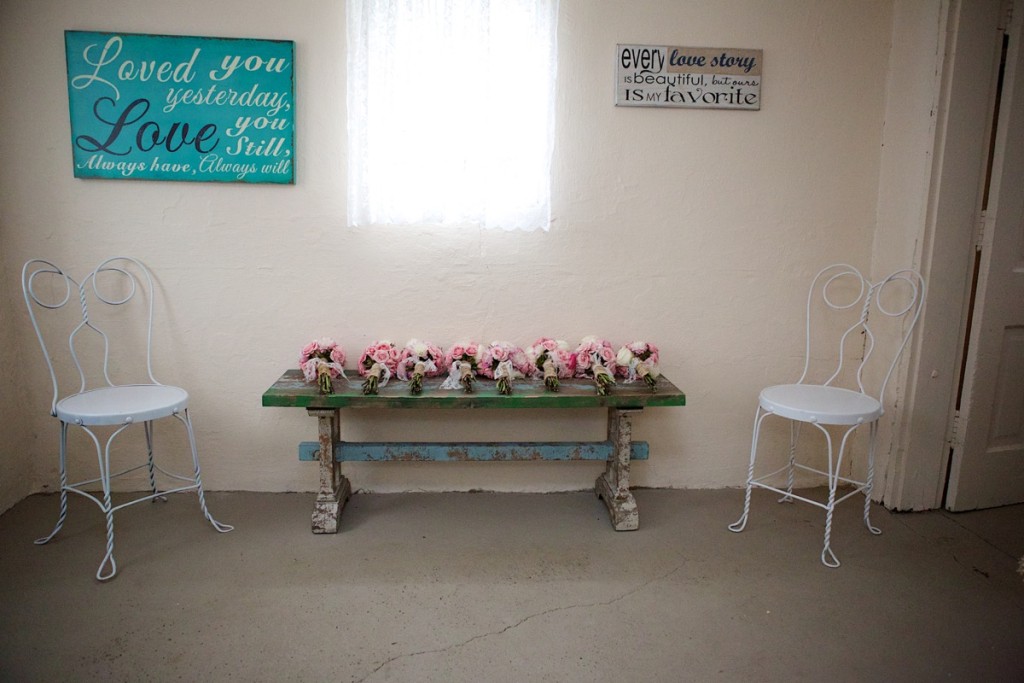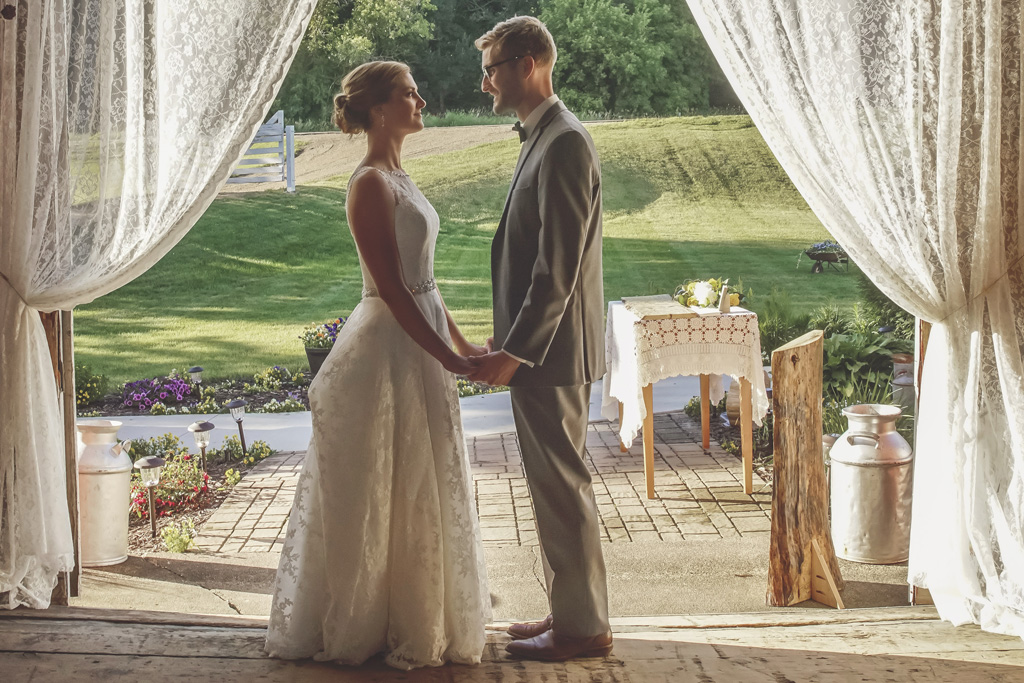 As you look north out of the two large barn doors the lace drifts with the gentle breeze.  You and your guests will feel welcomed coming in or out.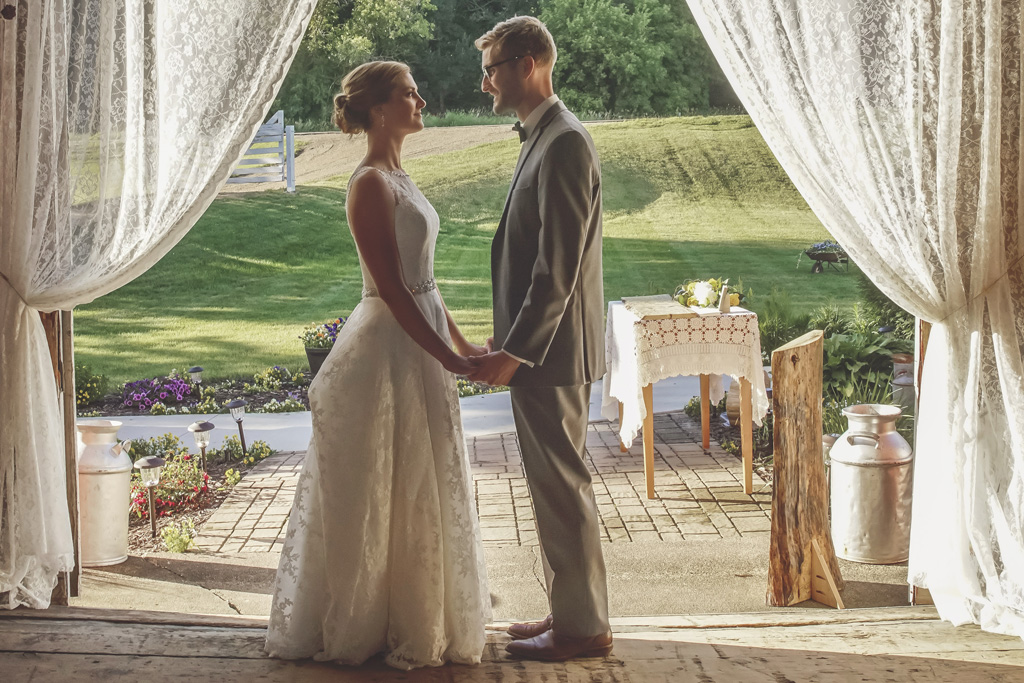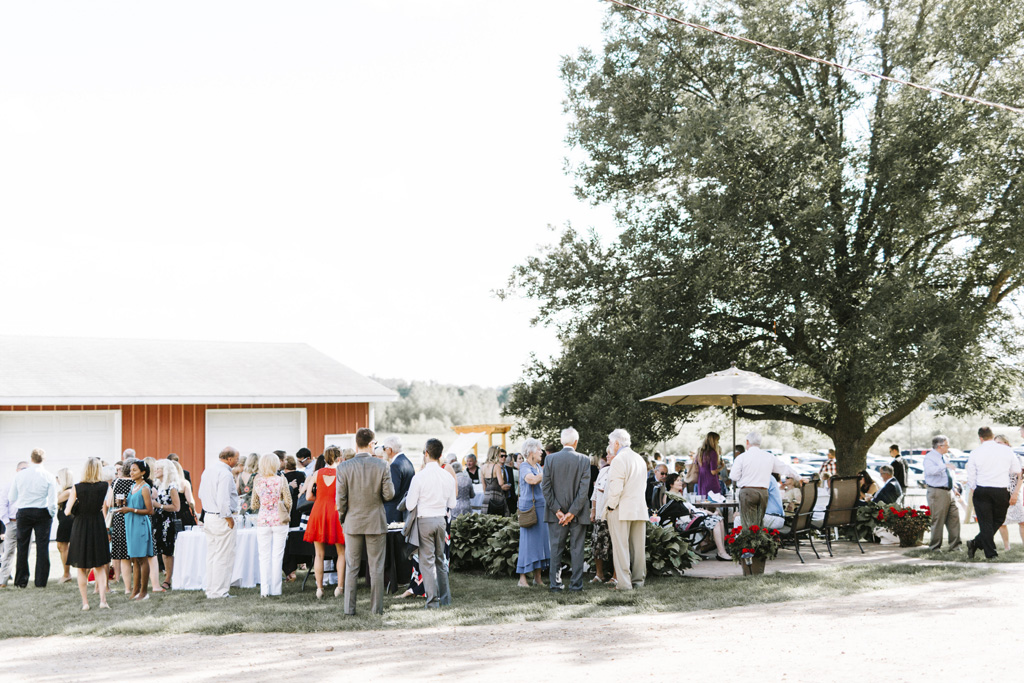 Walking to the west side of the barn brings you to an outside lounge area.  Here you have many options - food and refreshments, an outside bar, standing-height tables, and much more.  This area can be set up to your specifications!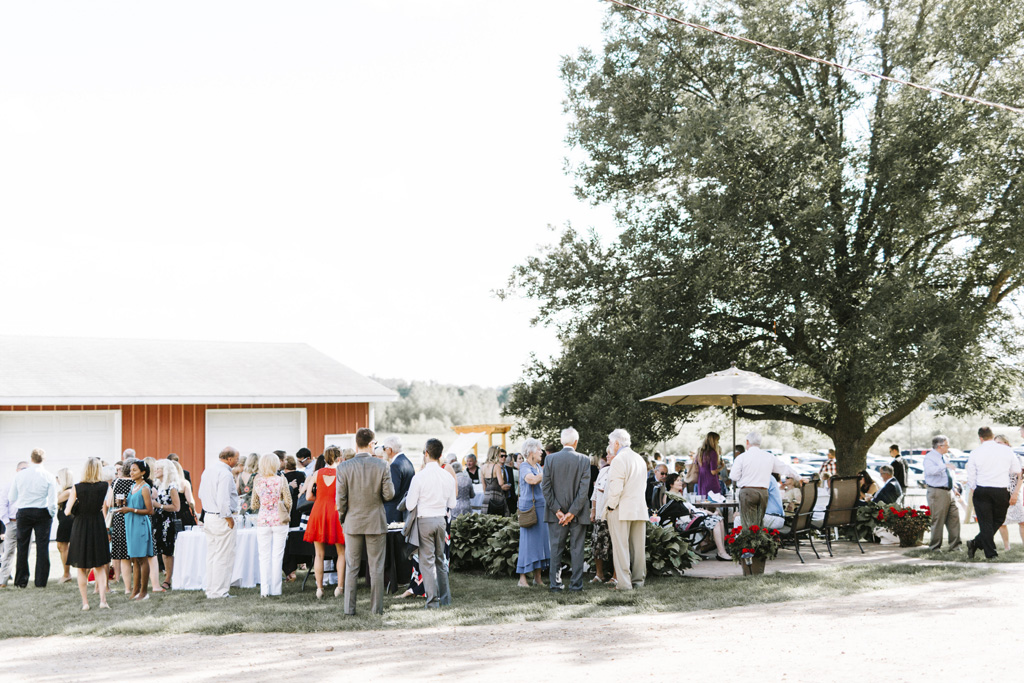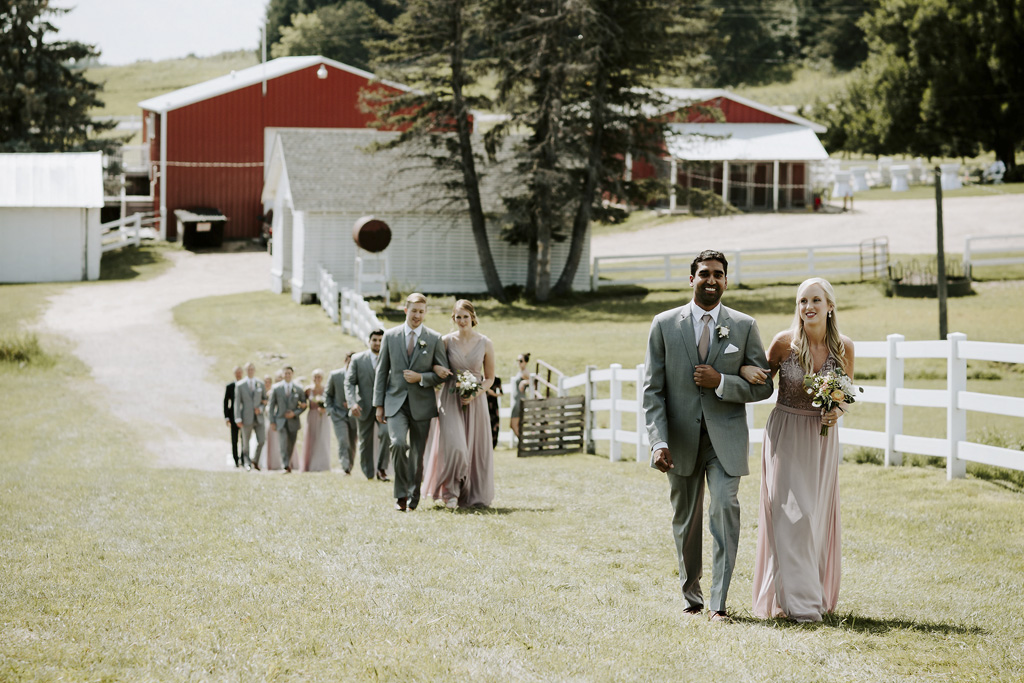 The wedding party and guests will make their entrance and exit here.  For those who are elderly or disabled fear not - we have a new golf cart to chauffeur them both directions.  Driver's hat and white gloves are optional!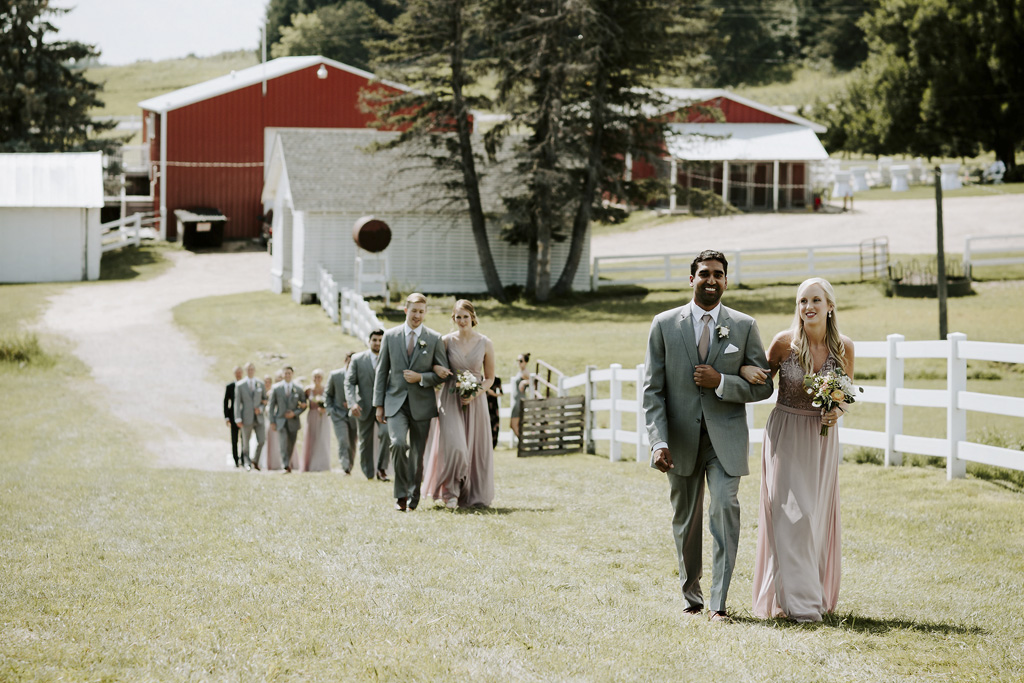 Near the top of the hill is the ceremony area.  You can decorate this space your way.  The rolling hills and green backdrop make for a spectacular place to say "I Do."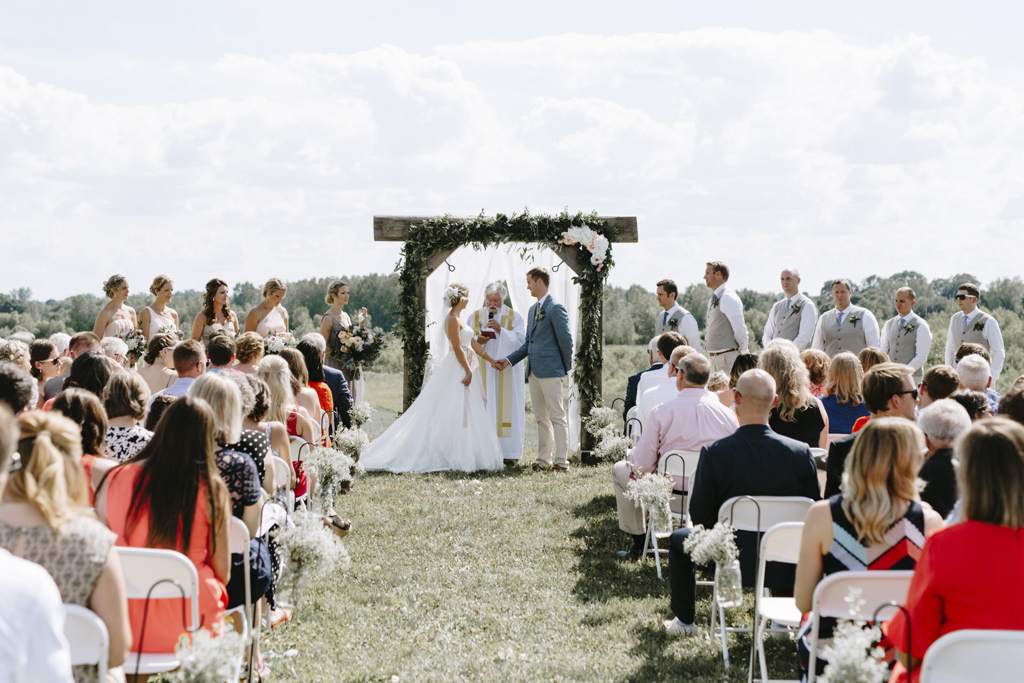 Walking down the isle before a couple's big day brings a sense of peace.  Soon this will turn to excitement as all eyes will be on these two very lucky people.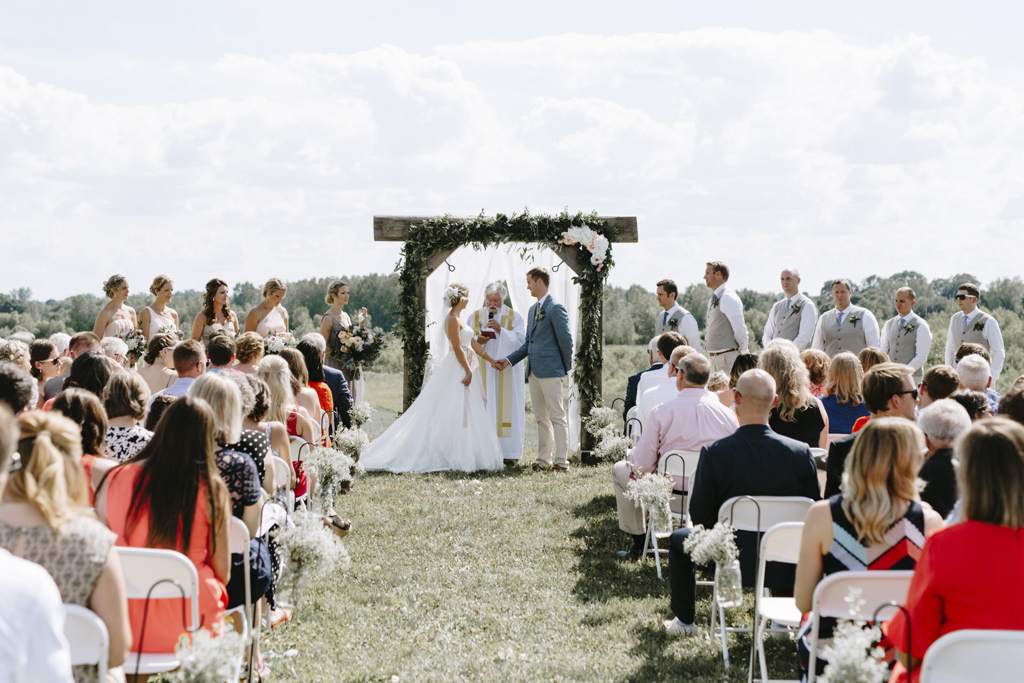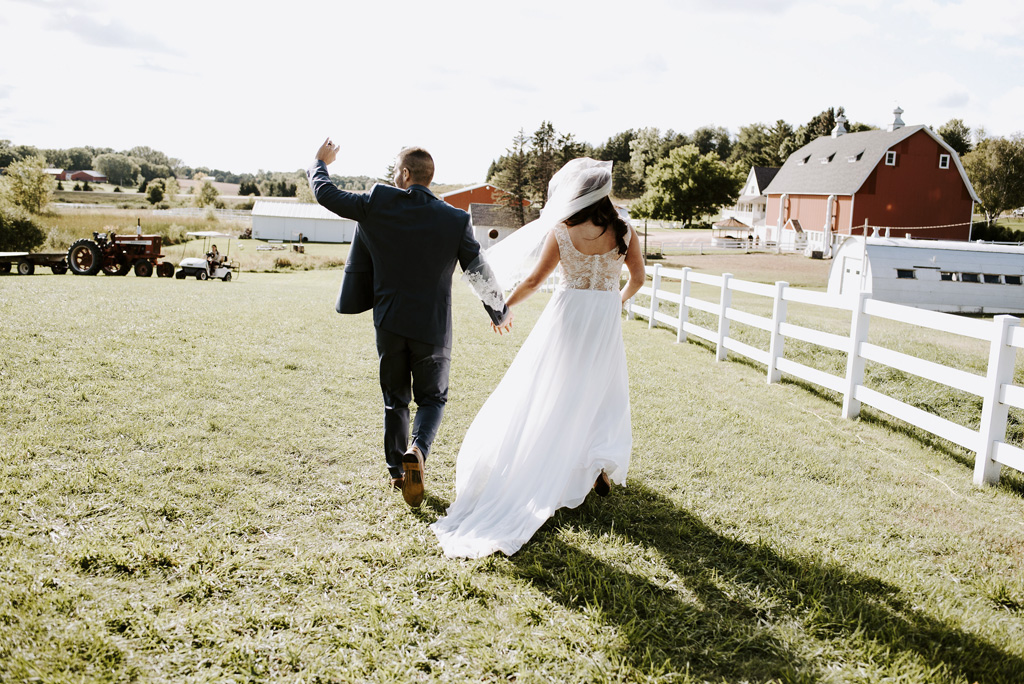 Looking north-west behind the ceremony area gives a commanding view of the barn and accompanied by a soft breeze.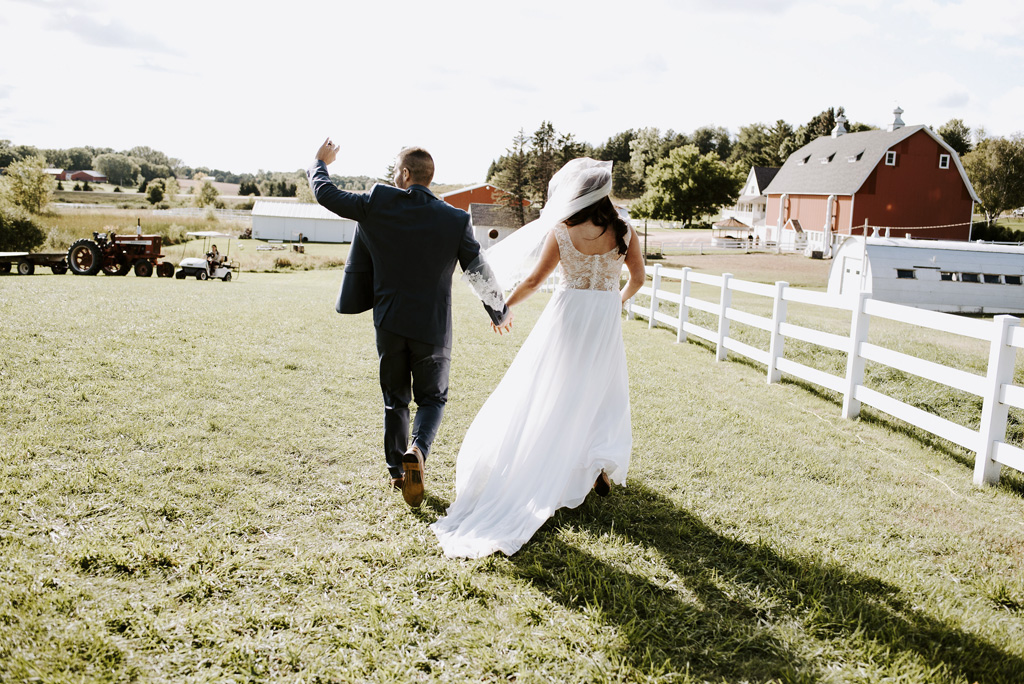 Both before and after the ceremony the new couple won't have to leave to take pictures or video.  That means you and your guests won't have to hire limos to go from place to place or hope that great-aunt Rose doesn't get lost along the way!  Everything you need is available here to make your day as enjoyable and stress-free as can be.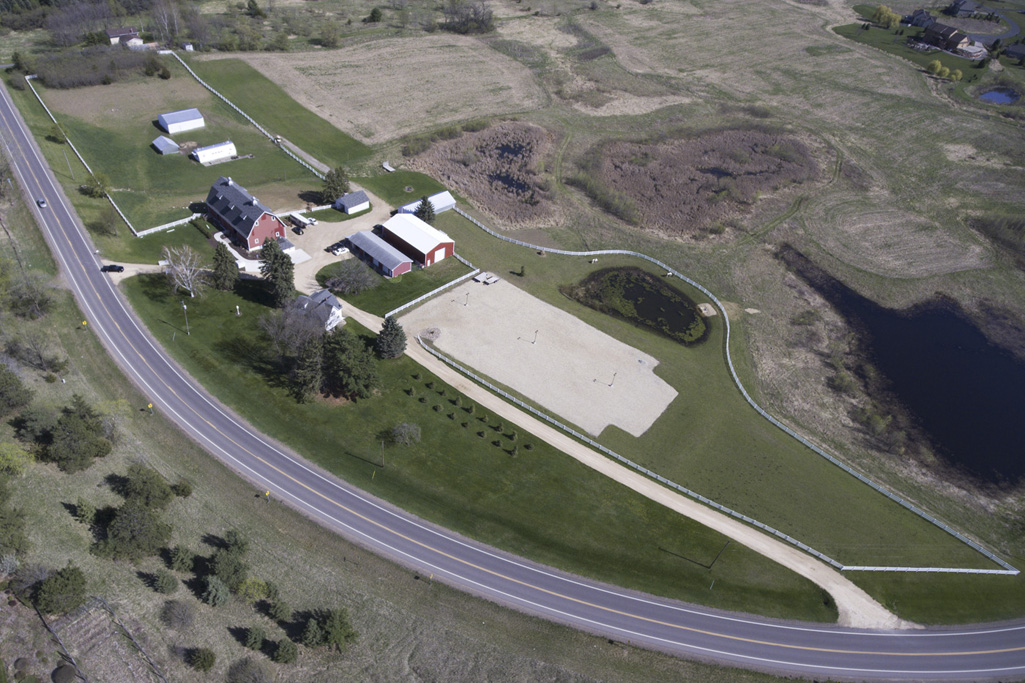 A Birds Eye View of the Farm!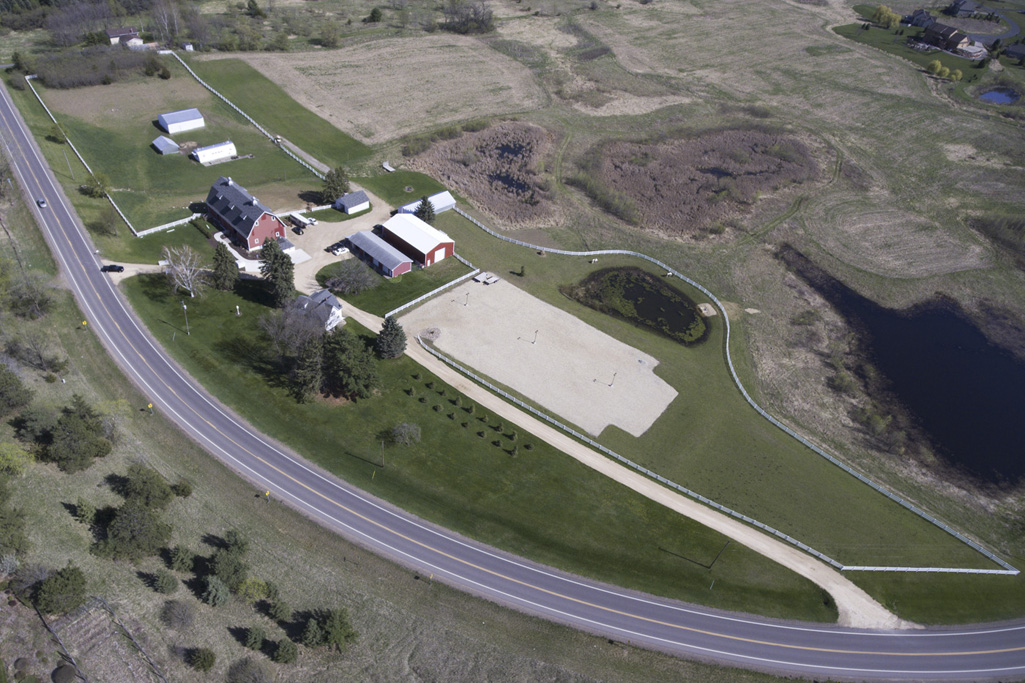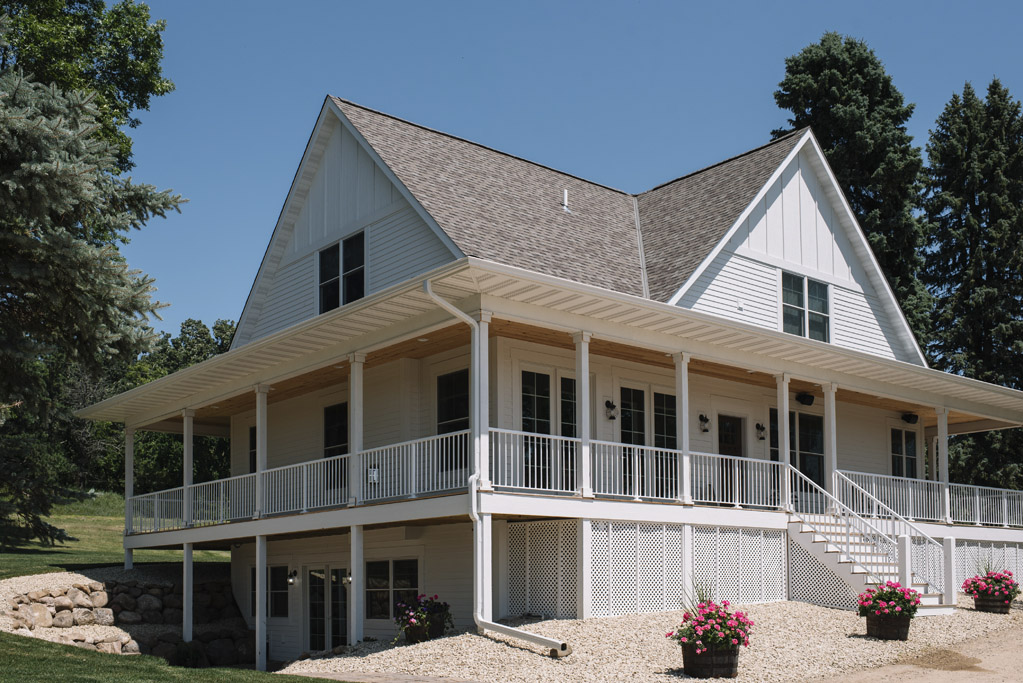 The newest addition to the farm!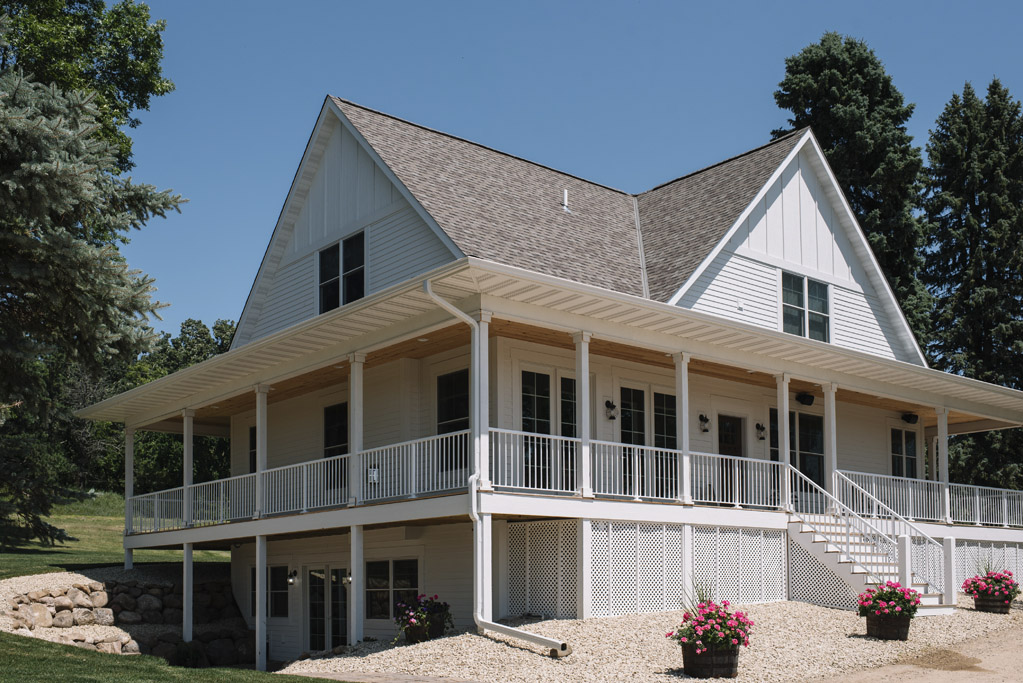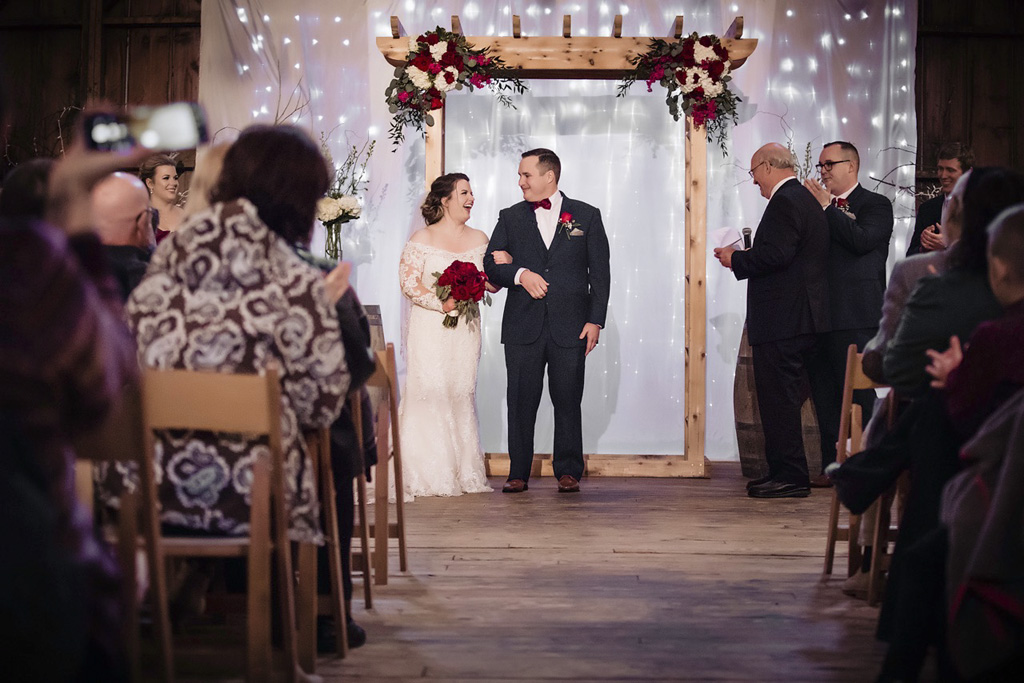 Be sure to view the wedding photography and videos from the MEDIA drop-down menu at the top and see what others have done!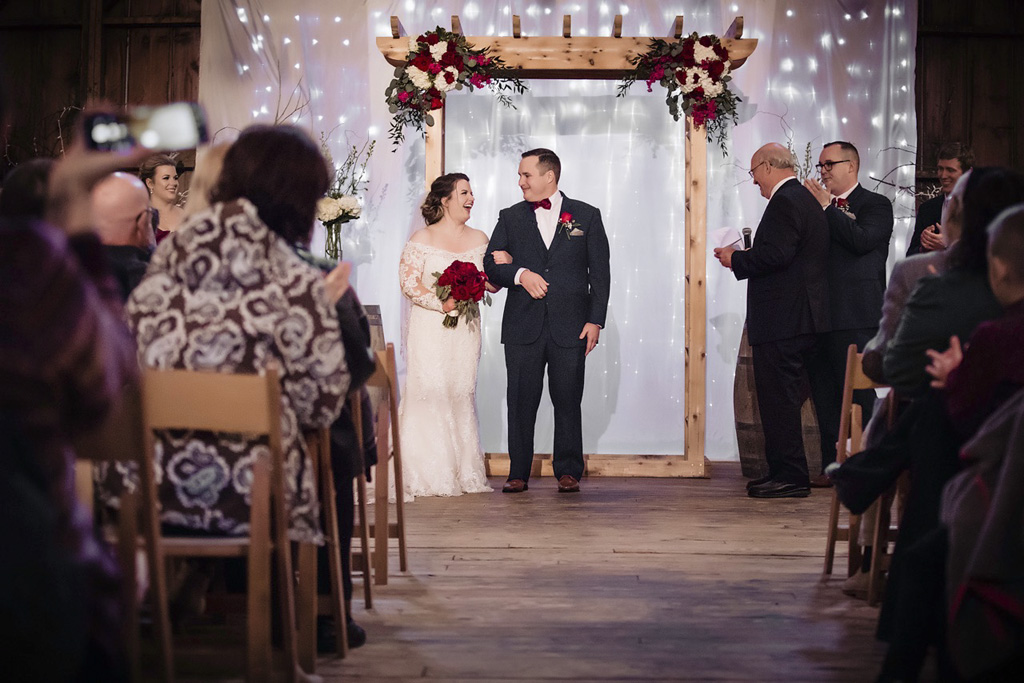 We created Dellwood Barn Weddings to share its rich history and stunning architecture. Located minutes from Stillwater, our historic barn is one of the largest in Minnesota. Our couples are romantics at heart with a vision for their wedding; we want to make your vision come true. With endless opportunities on our 48 acres, your guests will be captivated by our gorgeous ceremony hilltop view and can enjoy a variety of lawn games, roasting s'mores or dancing the night away. Whether casual or elegant we want to share in your vision and make your special day unforgettable.
Schedule A Tour!
If pictures are worth a thousand words then seeing with your own eyes are worth a thousand times more! Contact us to schedule a free guided tour of the Dellwood Barn property and ask any other questions in person.  Don't wait!